Whether you're an aspiring YouTuber on a budget, or a seasoned vlogger wanting to add some sweet new angles to your videos, finding high quality cheap cameras for vlogging and YouTube can feel like navigating a minefield.
There are countless numbers of low cost cameras that would be decent for vlogging and YouTube, but many are not any good. To help save you time and money, I've compiled this list of some of the best cheap cameras for vlogging and YouTube
I personally own the DJI Osmo Pocket and the GoPro Hero 10. Both of these cameras are low cost and easy to use, but have some drawbacks. Coming up, we'll take a closer look at these and 4 other cheap cameras for vlogging and YouTube.
---
Quick Looxcie:

Best Cheap Cameras For Video
Will a cheap camera work for YouTube and Vlogging?
YouTube and vlogging takes a lot of hard work, time, and consistency. At the end of the day, the quality of your camera doesn't matter if you're not putting out quality, consistent content.
Your tools will help you in many ways, but it's simply not necessary to buy an expensive DSLR or mirrorless camera when getting started. The video cameras listed will do everything you need to start and run a successful vlog and make quality YouTube videos.
If you are on a tight budget, a smartphone with a high definition camera will work just fine for most beginners. If going that route, be sure to invest in decent lighting and a good quality mic.
Before buying a cheap video camera for YouTube, though, there are a few features to consider.
What to Consider in a Cheap Camera for Vlogging:
Choosing the right camera for vlogging and YouTube doesn't have to be difficult.
When it comes to cheap cameras for vlogging, you'll find less features as you might with more expensive models. Cameras use aperture, shutter speed, and ISO to control the exposure of your image. It's important for vloggers to know how these settings work.
For YouTube and vlogging, I recommend having an articulating screen, as it gives you the ability to monitor selfie style videos. Keeping that in mind, there are 3 more features to consider in a cheap cameras for YouTube and vlogging.
Image StabilizationAuto Focus PerformanceLow Light Performance
There are two kinds of
image stabilization
: optical and digital. Optical stabilization is preferable because it tends to work better than the digital variety. The difference between them is that optical stabilization is analog while digital stabilization will use an algorithm to keep the video stable, which is less reliable. Stabilization is crucial if you plan on having any sort of movement in your YouTube videos that isn't controlled by a tripod. If all of your videos will be stationary, then you can pay less attention to this feature, as it won't end up making much of a difference except for in rare circumstances.
As a YouTuber, you'll also want to be sure that your camera is focusing on your target effectively.
Autofocus system
is key to this because you may not always be behind the camera. The speed with which your camera focuses is critical because it will ensure that focus changes don't end up diminishing the viewing experience.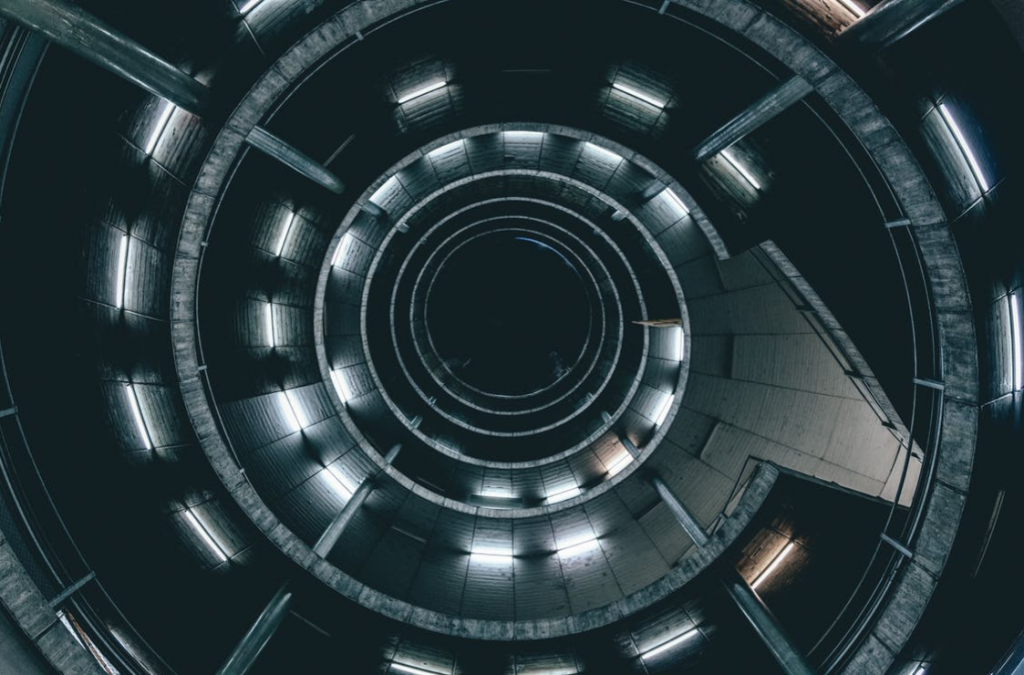 Another thing you need in your affordable YouTube camera is acceptable low light performance.
Low light performance is provided by a larger, full-frame image sensor
, so you will need to invest in a capable camera if you want to be able to film your YouTube videos in the dark. Keep in mind that you'll still need to use lighting to get the best out of your videos, but better low light performance means that you won't need an excessive amount of them in the first place. Since lighting rigs can get rather pricey, this will end up saving you money.
Low Budget Cameras for Vlogging
Keep in mind that no matter which camera you buy for YouTube, it will still be important to have a good microphone. If you plan to shoot indoors very much, then a good light is also a must!
We can't make your decision for you, but here are 6 of the best cheap cameras for vlogging and YouTube.
Image
Camera Model
Features
Price
GoPro
HERO9 Black
Action Camera
5K, 8x Slow Motion, HyperSmooth, Live Streaming
Check Price
GoPro
HERO10 Black
Action Camera
5.3K60 Ultra HD
HyperSmooth 4.0
Live Streaming
Overheats 🙁

Check Price
DJI
Osmo Pocket 2
Gimbal Stabilizer
4K Video
Pocket Sized
64MP Photos
Enhanced Audio
Check Price
Panasonic
Lumix DC-ZS70
Point and Shoot
4K Video
Image Stabilization
Flip Screen
Check Price
Sony
DSC-HX99
Point and Shoot
4K Video
1080/120fps
Flip Screen
Check Price
Canon
PowerShot SX740 HS
Point and Shoot



Check Price
1. GoPro HERO10 Black
I own 3 GoPros and love their ability to capture our world in so many fun and unique ways.
The GoPro HERO10 is packed full of more features than any GoPro to date, with one big drawback.
It's has both front and back screens, giving vloggers and YouTubers all the monitoring they need. The GoPro HERO10 is can be submerged up to 33ft in water and captures at 240fps for super slow motion.
Vloggers and YouTubers can also live stream directly from the HERO10 in 1080p, while taking advantage of it's stabilization. I really like it's time lapse features, such as it's ability to set start and stop timers.
The GoPro HERO10 captures amazing 5.3K60 and 4K120 video! It is also incredibly fast with the new GP2 processor, which leads to it's major drawback…
Drawbacks of the GoPro HERO10
The GoPro HERO10 falls short in one major area, which I have yet to experience: it overheats. This is seen especially when capturing in high resolutions for longer periods.
With it's firmware updates, my hope that GoPro can get this fixed soon. With the last update, it seemed to have helped just so long as you use options that reflect heat savings.
Until GoPro gets this fixed, I'd probably be prone to recommend the GoPro HERO9.
2. DJI Pocket 2
After buying the original DJI Pocket a couple years back, I found myself using it for everything, from concerts to weddings. It's built well, easily fits in your pocket, and has the ability to shoot ultra smooth 4K.
Here's the features I really like about the DJI Osmo Pocket 2:
Vloggers and YouTubers will love it's ability to quickly and smoothly transition into selfie mode. The tracking system lets you to set the camera down and track your subject automatically.
With time-lapse mode, the DJI Pocket 2 allows you to set multiple points in a scene and then track between them.
Lastly, the DJI Pocket has all the livestream options needed for vloggers and YouTubers looking for a cheap camera.
Drawbacks to the DJI Pocket 2
To ad a tripod, an addition piece must be purchased. It's built in microphone is good, but it lacks an external mic input.
The biggest drawback with the Pocket 2 is DJI because they require you to download an app, sign a huge contract, and register your product.
The Osmo Pocket 2 is a perfect video camera for any vlogger needing mobility and small size, while still packing tons of creative features.
3. Panasonic Lumix DC-ZS70
Let yourself be seen with the 3″ Tilting Touchscreen on the Panasonic Lumix DC-ZS70. Vloggers and YouTubers will love the capabilities of this small, yet powerful camera.
This is a great first time vlog camera for someone looking for a point and shoot option. It has a 5-Axis optical image stabilization that helps to stabilize your photos and videos when you're on the go.
It takes really nice photos at 20.3MP and packs a 720mm lens to capture close up moments from afar. The Lumix DC-ZS70 can capture full HD as well as 4K at 30fps.
If you're needing a low cost camera for YouTube and vlogging, the Panasonic Lumix DC-ZS70 will give you great quality, in a compact size.
4. Sony DSC-HX99
Due to its really tiny size (2.25 x 1.0 x 3.75), the Sony DSC-HX99 is perfect for vloggers and YouTubers looking for a quality cheap camera to carry everywhere.
With this camera, vloggers and YouTubers will like it's 3″ tilting touchscreen and stabilization, perfect for all those handheld intimate shots with your fans.
The DSC-HX99 will give you plenty of quality when shooting in 4K, and it's 60fps at 1080p will give you flexibility to slow down your videos.
5. Canon PowerShot SX740 HS
For vloggers looking to capture more b-roll while traveling, the Canon PowerShot SX740 HS may be what you need. The SX740 HS can connect wirelessly to most phones, giving you more control.
There are plenty of features for vloggers and YouTubers, such as it's ability to capture video and time-lapses in 4K. It has a 5 axis image stabilizer, giving you the option to handhold when in selfie mode.
It's built in mic sounds really nice, and gives plenty of depth to your shots. Unfortunately, there is no way to mount a microphone unless you use the tripod mount.
It packs a 40x zoom lens, making it great for getting plenty of close up shots when traveling. It captures images at 10-fps to keep up with fast action.
---
In summary, there are lots of cheap cameras for vlogging and YouTube to choose from. Just be sure to read customer reviews before making a purchase. I hope that this article will help you in your search.
Cheers!