I'm sure you can agree with me that making YouTube videos is fun, but it sure can be pricey. But if you bored like me and have lots of downtime during this covid pandemic then why not give it a try!
Telecharger la methode delavier de musculation volume 2 pdf – torrent ultima npp 150 for sale in california an unbiased view of multifunction weight training machine.
Some of the best cameras for YouTube can be over $1000! And that's before you add in other necessary equipment like camera lenses, lighting, etc. 
But do you really need a DSLR camera that costs over $1000 to shoot high-quality YouTube videos?
At A Glance:

Best Cheap Cameras For YouTube Videos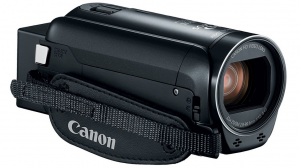 The truth is:
It's recommended to start out without spending too much money on your gear, because it's important to learn to properly use what you got.
Of course, finding the right type of camera on a budget can feel like a minefield because there's a lot of cameras that are just not good for making YouTube videos in this price range.
But don't worry, in this list all cameras are under $350 and can go down as far as $70! And they are all GOOD! (Much better than your smartphone)
But wait, before we go into the best cheap video cameras for YouTube, you need to read this first:
3 Features You Need in a YouTube Video Camera:
We'll go over the most important features that you need in your new video camera for YouTube.
Keep in mind that this is in no way a comprehensive list and there are quite a few more important features that you should consider, but these 3 are super important.
Image StabilizationAuto Focus PerformanceLow Light Performance
There are two kinds of
image stabilization
: optical and digital. Optical stabilization is preferable because it tends to work better than the digital variety. The difference between them is that optical stabilization is analog while digital stabilization will use an algorithm to keep the video stable, which is less reliable. Stabilization is crucial if you plan on having any sort of movement in your YouTube videos that isn't controlled by a tripod. If all of your videos will be stationary, then you can pay less attention to this feature, as it won't end up making much of a difference except for in rare circumstances.
As a YouTuber, you'll also want to be sure that your camera is focusing on your target effectively.
Autofocus system
is key to this because you may not always be behind the camera. The speed with which your camera focuses is critical because it will ensure that focus changes don't end up diminishing the viewing experience.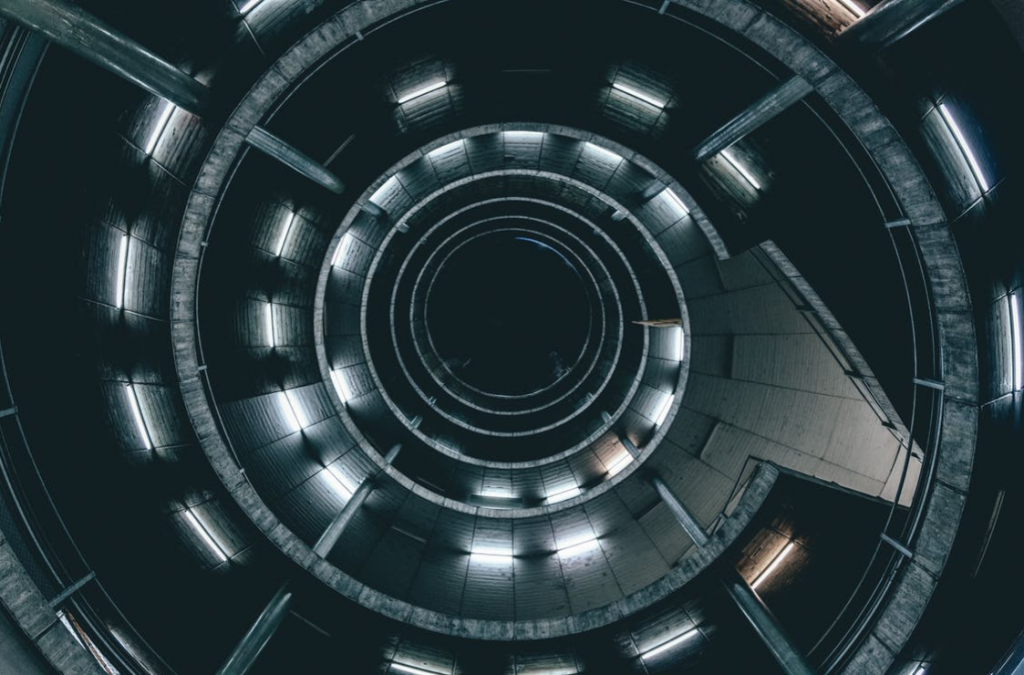 Another thing you need in your affordable YouTube camera is acceptable low light performance.
Low light performance is provided by a larger, full-frame image sensor
, so you will need to invest in a capable camera if you want to be able to film your YouTube videos in the dark. Keep in mind that you'll still need to use lighting to get the best out of your videos, but better low light performance means that you won't need an excessive amount of them in the first place. Since lighting rigs can get rather pricey, this will end up saving you money.
Top 7 Budget Cameras for YouTube in 2021

If you need to find the best vlogging camera, you're going to need to go over a few different options because of the widely varying capabilities of each of them.
To that extent, we've chosen to review seven different inexpensive cameras for YouTube which can all be used effectively by aspiring YouTubers.
Image
Camera Model
Specs
Price



BEST OVERALL



Point and Shoot
Full HD 1080p




BEST FOR VIDEO

Camcorder
Full HD 1080p



TRAVEL

Point and Shoot
Full HD 1080p



VIDEO AND PHOTO

Point and Shoot
1080/30p



UNDER $200

Point and Shoot
1080/30p



ACTION

​Action
2160/60p (4K)



GAMERS

Webcam
1080/30p
   WINNER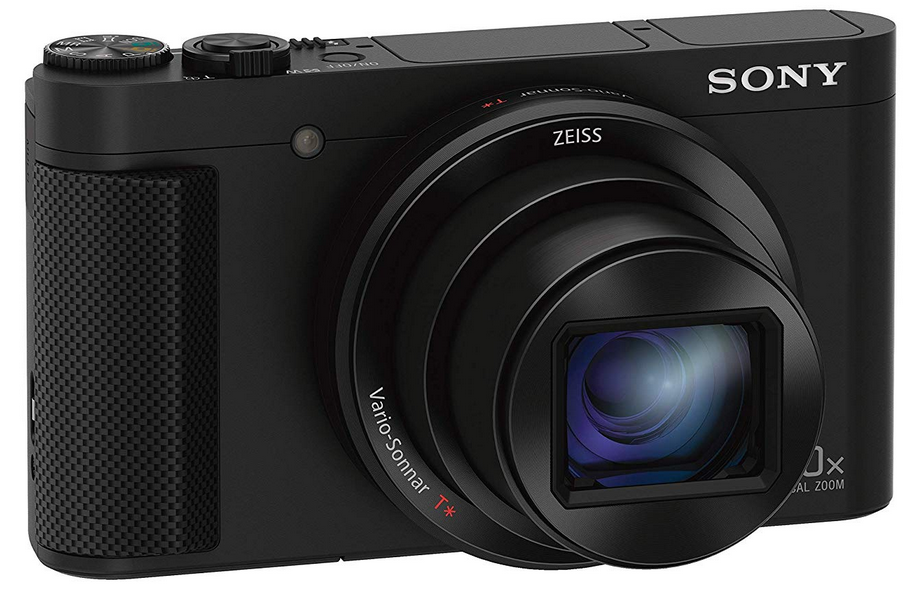 Quality = 97%
Affordability = 85%
Why I Like It:
Full HD recording at 60 fps.
Flip Screen for a Live View.
Easy to Use.
Compact Size.
Used by David Dobrik when he was starting out.
Review:
Unlike many of the other offerings on this list, this camera can shoot your YouTube videos in 1080p but at 60 fps, giving your viewers the smoothest clips possible with such a small camera.
As with many other point and shoots, this camera is also highly portable as it can fit in your pocket.
Image Stabilization: For instance, this model is equipped with 5-axis image stabilization for reduced shakiness.
WiFi: You can also transfer your videos and photos to a smart device with ease thanks to this camera's NFC connectivity, making it much more convenient to do so. If your device doesn't support NFC, you won't have to worry as long as you have an access network in range and you can use wifi.
P/A/S/M Video Mode: Unlike other cameras, you'll find that the P/A/S/M modes on this model also work while you're taking video, giving you a definite advantage over those models.
ISO: Also, if you're shooting video in manual mode, you can still take advantage of the auto ISO function, something which is rare in other cameras here.
Features:
Camera Type: Point and Shoot.
P/A/S/M in video mode.
Good Video Format.
1080p 60FPS.
The Verdict:
In spite of its small size, this Sony camera is more than effective enough for use by an aspiring YouTuber.
---
   CAMCORDER   
Quality = 98%
Affordability = 89%
Why I Like It:
Compact and easy to carry around.
Easy to use.
Full High Definition.

Enhanced low-light sensitivity for improved sharpness/
Specifically made only for VIDEO.
Full HD at 60 FPS.
Battery life is long.
Portable.
Compact and easy to carry around.
Easy to use.
Full High Definition.

Enhanced low-light sensitivity for improved sharpness/
Review:
The Panasonic Lumix ZS50 is a convenient choice for users who like having a wide range of extra features at their disposal. This little camera is extremely versatile thanks to these features, so if you're trying to enjoy some photography as a secondary pursuit, the ZS50 should be handy. First off, this product can shoot video in Full HD, so you won't have to worry about your video quality suffering as a result of its reasonable price point. You can choose either the AVCHD format or MP4. The MOS sensor that's used on this camera is highly sensitive and therefore ideal for use in low-light situations so you won't need to bring lighting everywhere with you. Also, this camera features HD slow-motion video at 720p and 100 fps. There are also 200 fps slow-mo at 480p. Time lapses are also possible thanks to the timelapse feature on this camera, allowing you to add them to your YouTube videos for dramatic effect.
Features:
Camera Type: Point and Shoot.

Slow Motion.

Built-in eye viewfinder eliminates outdoor glare on sunny days.

Intelligent Zoom 60x.
Drawbacks:
A little more expensive.
Extra features focus on photography.
The Verdict:
For all of this camera's capabilities, you'll find that it's a much more compact camera than many other affordable cameras for YouTube, and the price isn't that much higher than other budget models.
---
VIDEO AND PHOTO 
Quality = 86%
Affordability = 90%
Why I Like It:
Great camera for both video and photo.
Super simple to operate.
Full HD.
Vibration Reduction system.
Review
The Nikon COOLPIX B500 provides some of the best value for money that you can get out of a digital camera. While this model may not feature many of the advanced bells and whistles that come with $1000 DSLRs, the B500 sports relative affordability, and a user-friendly design. Keep in mind that this is one of the more versatile models on this list, as you'll also be able to take pictures with it, but you're likely interested in the video features.
Video Quality: First off, this camera can record video at 1080p and 30 fps, which is impressive for a camera that is primarily geared to shoot photos.
Convenience: When it comes to convenience, this model is capable of connecting wirelessly with devices using Bluetooth, NFC, or wifi, making it easy to transfer your video files.
Vibration Reduction: This camera is also equipped with four-axis vibration reduction technology, ensuring that your videos remain stable, even without a tripod.
Microphone: The microphone on this camera may not be of the best quality, but it can still capture stereo sound.
While the B500 may not come equipped with a touch display, it will still be easy to navigate thanks to the intuitive layout of the menus.
Features:
Camera Type: Point and Shoot.
1080p Video Quality.
4-axis vibration reduction.

16MP CMOS Sensor.

40x Optical Zoom.
Drawbacks:
Only 30 fps recording.
Microphone isn't up to par.
The Verdict:
Amazing value for the money, while also being a great camera for both video and photo.
---
UNDER $200 
Quality = 81%
Affordability = 93%
Why I Like It:
1080p HD.

Good for long distance recording.
Image Stabilizer and also good in low light.
Portability.
Review:
The ELPH 360 from Canon is another excellent option if you're looking to save money, but you don't want to give up full HD video quality and portability. We consider it one of the best YouTube cameras under $200. One of the main advantages of this camera is its compactness, as it can just slip right into your pocket. While this camera may be small, it's still effective enough to start off your career as a YouTuber.
Image Stabilization: For example, it features four different image stabilization modes that will work while shooting video.
Image Processor: Thanks to the DIGIC 4+ image processor in this camera, you won't have to worry about shooting in low light conditions either. Of course, you can't expect crystal clear video quality in the dark from a camera in this price range, but it has noticeably less noise than many of its counterparts.
Transfer Files: If you want to transfer your files, you can choose to do so through a cable, or you can use NFC to connect with a compatible smart device. Overall, this camera is portable and convenient in addition to being affordable.
As with many other Canon cameras, this model uses its convenient Intelligent IS system, which will choose the right mode for you. This camera is also easy to use for beginners, featuring a simple set of controls that you can learn within the first day.
Features:
Camera Type: Point and Shoot.
1080p video.
Wireless NFC capability.

Optical Image Stabilizer.

20.2 Megapixel CMOS sensor.

DIGIC 4+ Image Processor to help deliver stunning image quality even in low light.
Drawbacks:
Controls are small.
Short battery life.
The Verdict:
Good cheap video camera for YouTube.
---
BEST
ACTION CAMERA
Quality = 95%
Affordability = 98%
Why I Like It:
Records 4K.

Long Battery Life.

Good in Low Light.
Small and Rugged.
Review:
This model may not come with all of the additional features that you'll find in some other cameras, but it does feature a insane video quality for the price. For those of you looking to record in 4K, you'll be able to do so at 30 fps, which is as much as you can expect from a camera at such a reasonable price point. If you prefer 60 fps recording, then you'll still be able to film at 2.7K, which will look amazing when it's compressed to the more common 1080p. When it comes to slow motion, this camera is going to be able to film at 1080p and 120 frames per second slow motion, making it an ideal choice for action scenes. You can even go up to 240 fps at 720p. The battery life of this camera is also impressive, as it can film for about two hours at a full 4K resolution. The touchscreen on this camera is also a convenient addition that precludes the need for buttons since there isn't much room on the device itself. As you would expect from an action camera, this model is focused on stabilization, ruggedness, and superior quality.
Features:
Camera Type: Action.
4K.
Range of slow-motion options.
Touchscreen interface.
Small size.
Rugged design.
Drawbacks:
Not many additional functions.
Poor audio quality.
Lack of versatility.
The Verdict:
For just under $150, this is our choice for the action camera category. Even if you have an other camera, this can be addition to expand your options.
BEST FOR GAMING 
Quality = 90%
Affordability = 100%
Why I Like It:
No need for accessories.
Full HD recording.
Capable microphone.
EXTREMELY Cheap.
Review:
The Logitech C922x is a webcam first and foremost, but it is also best webcam for YouTube in it's price range. This model is optimized for use by Gamers and other streamers who don't have to leave their desk to record their YouTube videos, making this product both convenient and compact. The helpful features on this camera include full HD 1080p recording and a wide range of useful features for streamers and vloggers. For example, you can replace the background while you're filming thanks to the Personify support. This camera also has an impressive integrated microphone. If you're looking to get started filming on your YouTube channel and you'll primarily be taking video of yourself, this camera is an excellent choice. The autofocus on this model is also designed for use up close, so you won't have too many problems with the camera losing focus because of proximity. If you prefer filming at 60 fps, the C922x (unlike the basic C920) can also shoot at 720p at that frame rate. Unfortunately, this camera suffers when it comes to light correction, so it's not the best option for rooms that don't have a dedicated lighting setup. This camera's interface is also entirely located on your computer.
Features:
Camera Type: Webcam.
H.264 codec speeds up uploads.
Effective auto-focus.
Drawbacks:
Linked to computer.
Auto-color balance doesn't work too well.
The Verdict:
Best starter camera for Gamers and YouTubers who record videos at their PC
Why I Like It:
CMOS sensor
Optical image stabilizer
Tilt LCD
Review:
Canon is a name that never fails to impress its clients. Over these years, the brand brought several stunning, innovative creations for artists. Here we have another great model G7 X Mark III loaded with features every YouTuber needs.
Among the point and shoot cameras, this one is a hot favorite and top seller. The new model has some amazing new features to entertain content creators.
Coming with the same compact design it offers 4K 30P or FHD to shoot up to 120FPS. So now you can enjoy live streaming by turning it into a high-quality webcam.
All you need to do is use an HDMI output or EOS Utility Webcam Beta software. It will turn the camera into a top-grade webcam for your social media use.
Moreover, it has a DIGIC 8 Image processor with 20. 1 Megapixel 1. 0" stacked CMOS sensor. Then the Optical Image Stabilization ensures smooth footage every time. Thanks to the 4. 2x optical zoom lens.
Why I Like It:
Hybrid autofocus
Detachable windscreen
Background defocus button
Review:
The RX100 series of Sony has been a hit especially in the point and shoot category. With the growing number of vloggers, content creators, Sony also took a step.
Now, Sony has brought this ZV-1 designed to target vloggers especially. Unlike other models, this one comes in with a list of features you need for videos.
The form factor and frame rates are now up to almost 1,000FPS. It has hybrid AF, real-time AF tracking, and Eye-AF3. Then it allows a swift switching between 2 modes; defocused background.
Moreover, thanks to the face priority AE, even in dim lights, the face remains bright. Then it offers unlimited video recording with a built-in 3 capsule mic and ND filters.
Why I Like It:
Sharp details
Low light capability
Silent mode
Review:
Here we have the last product on the list from Nikon. This one is a new Z series launched by Nikon to improve videos. A mirrorless camera that will stun your inner videographer.
It offers powerful autofocus with a fuller frame for optimal performance. Next, the model has up to 12FPS, 1080P/120Fps slow motion. The 6K time-lapse and 4K Ultra-HD video makes it a must-have.
The biggest plus point here is the uncropped 4K videos and that too with N-Long capabilities. Also, it supports the 5-axis in-body image stabilization that many others don't offer.
What Kind of YouTube Videos Are You Making?
So you've decided to make a Youtube channel. If that's the case, you probably know what kind of videos you're thinking of producing.
For example, you can choose to become a game streamer, taking to both Youtube and Twitch alike to spread awareness of your channel, in which case you won't need a very advanced camera.
Sports and Outdoors ChannelGaming or StationaryLifestyle or Daily Vlog
If you want to start a channel that's centered around a rigorous activity like hiking or athletics, then you're going to need a
camera that can keep up with you and a gimbal.
One of the best and most well-known options for channels such as these is a waterproof GoPro camera, which will be able to take far more abuse than other models. Of course, there are many cameras just like the GoPro, which are designed to stay with you and provide your viewers with the rawest experience possible. Features that you'll want to look for in these cameras will obviously include durability, which will help protect your investment (these cameras can get pricey). When creating a channel that's centred around outdoor activities, you're going to need a camera that has superior stabilization capabilities when compared to other models. Since you're likely to be moving around or not, your footage is going to look like a blurry mess without optical stabilization.
If you plan on vlogging or live streaming video games, both of these disciplines have very similar requirements when it comes to the camera that's going to be capturing you. While game streamers may not require as much quality as vloggers, they will still be better off with a high-resolution model in case they want to zoom in their face cam. Most of the time, you're going to need a vlogging camera that has a microphone input, as you'll be stationary and you can benefit from high-quality audio. The size of the camera also doesn't matter that much because you won't be moving around with it too often, with most channel hosts remaining stationary. One of the better options you have available as a streamer or a vlogger is a webcam. Webcams are simpler than other kinds of cameras because they're designed to work in tandem with your computer. This means that they won't need any software of their own to operate, saving you money on design and construction.
If you run a lifestyle channel, you may end up doing a bit more moving around than vlog hosts, but you also won't need the extreme portability that athletic channels need. As you can see, your needs lie somewhere in the middle of the two previous examples we provided so that you can go with a more versatile camera. You'll typically want something that's still relatively portable, and you'll also want a microphone input so that the audio quality is acceptable. Great examples are
cameras we listed for beauty gurus
. Both of these features are rather integral. In the end, you'll likely be better off with a mid-size DSLR with a input point for a microphone. Lifestyle channel will also have to consider their lighting setup, as you'll usually want your subjects to be as visible as possible. Along with somewhere to mount your microphone, ensure that your new camera is compatible with additional lights, as this is not the case with all models.
How To Get 100% From Your Budget Camera
Finally, you'll also need accessories to ensure that your camera is working at its best, but there is a wide range of things to choose from. In this part of our guide, we'll lead you through some of the most important things that you can pick up.
We'll also cover what you can do to improve your camera.
Get an External Microphone:
The first thing that you'll likely want to examine is the sound quality of your new camera.
While some of the best cameras out there come equipped with an impressive microphone, you'll find that the vast majority of them will not be sufficient for YouTube.
Without a replacement mic, your voice will likely come out sounding tinny.
Of course, you're going to have to make sure that your camera supports an external microphone before you jump the gun.
Some of the most affordable vlogging cameras and camcorders out there are not compatible with an external microphone, so you're either stuck with poor audio quality, or you may have to edit it in.
Check out our guide on best microphones for YouTube and vlogging. 
The most popular microphone is the TAKSTAR SGC-598 Interview Microphone.
Get a Tripod:
Up next, you're going to need somewhere to place your camera while you're filming, especially if you won't be moving around a lot on your channel.
There are a few different kinds of tripods that you'll have to consider when you're making your purchase, and they'll depend on your needs.
First off, you have standard tripods, which are often several feet tall. These tripods are ideal for outdoor use and long-range indoor use.
On the other hand, you have mini-tripods, which are the perfect choice for vloggers and streamers as they will be able to fit on your desk without a problem.
Here's our guide on best tripods for under $100.
The most popular tripod is the AmazonBasics 60-Inch Lightweight Tripod with Bag.
Get A Ring Light:
Lighting is going to make or break your video quality even if you have the best camera.
A ring light is what the pros use to create a well-lit environment. Ring lights are very effective and there are affordable options.
Here's our guide on the best video ring lights.
The most popular ring light is the Neewer Ring Light Kit.
Get a Memory Card:
Don't forget the memory sd card!
You'll want a memory sd card with at least 32 GB of storage. 64GB would be better and is the most popular sized memory card that YouTubers buy.
Adjust your Camera's Settings:
Finally, we've reached the best thing that you can do when you first receive your camera.
Keep in mind that this advice isn't for everyone, as you'll need some working knowledge when it comes to videography or even photography. Adjusting your camera's settings can provide you with a wide range of benefits.
For example, if you know the conditions that you're going to be shooting in, you can adjust your camera's aperture to focus more on the subject.
For example, stationary typically keep the aperture low so that the camera will stay focused on them, but lifestyle Youtubers and videographers will prefer a higher aperture.
High-End YouTube Cameras:
If you're not interested in budget YouTube cameras, see our list of best high-end YouTube Cameras. Here you will find high-end cameras for filming premium, high-quality videos.
Here, we review different types of cameras such as the best DSLR cameras, mirrorless cameras, and point and shoot cameras. You'll see popular camera models like the Canon EOS 80D, Canon PowerShot G7 X Mark II, GoPro Hero 7, etc.
Most of these cameras will have 4k video recording and produce higher quality videos than the budget cameras listed here.
Many of them will the capability to use an interchangeable lens such as a wide-angle lens or portrait lens depending on your needs. Their AF systems will also be more powerful, helping to create great videos for YouTube.
How to Choose the Right Camera for YouTube:
It all depends on the type of videos you want to create with the camera. Then the budget, editing, form factor also contribute. So here are a few aspects that will help you in choosing a camera.
Vlogging or Live Streaming:
When it comes to YouTube videos, people often create vlogs. Video blogging or vlogging is a blend of various styles. But in the end it is all about what you post regularly.
All you need to do shoot and then put in some editing. On the opposite side, there is live streaming that many of us know about. It is the broadcast while being filmed.
Specs like multi-camera adds a hint of complexity to streams. There is no pre-editing involved in live streaming.
Though live streams are not a new trend but nowadays they are a hit. Especially during this pandemic when all brands want to be online. Either it is some fitness studio or any such high end name.
Camera Formats:
With the right type of camera format you can decide the video type. May be your requirements are all-in-one package with simple usage. Or you rather want a hybrid package to cover various purposes.
No matter what the requirements are, it all depends on your choice. From still photography to bleeding edge quality, you can have it all.
Now here are a few options you would opt for camera formats.
Smartphones:
You may wonder that a smartphone can't be actually used for the purpose. In fact, many people oppose this notion due to quality concerns.
But what you need to know is that smartphone are far more capable now. Various models and designs can do the job for you.
Apart from that the number of options smartphone offers fo accessories is huge. Microphones, stabilizers, lens add-ons and what not. You name it and the market has it all.
Webcams:
You may not feel quite thrilled with the term Webcam for video making. But it indeed is a great option one can rely on.
If you are up for a live stream then noting can beat the Webcam. Also, it is suitable to show screen captures being a plug and play.
Apart from that webcams are simple to use with a lot more flexibility. The Elgato Cam Link or Magellan USB Capture are video capture cards.
Then the HDMI signals can be accepted from cameras via various devices. A common example of such devices is the Blackmagic's Area Mini.
Action Cams
GoPro is the first name that appear in our mind with term action cams. Despite being popular option people overlook this camera.
When it comes to focal length flexibility the older versions can't do it. But the newer models offer far more flexibility and quality.
DSLRs:
The popularity of hybrid technology is not unknown to us all. Thanks to Canon's 5D Mark II, we got the premium-grade still camera for videos.
The interchangeable lens system is the new hype in the market. And this is where DSLR gives you a huge advantage with its sheer flexibility. You can now choose between lenses to achieve that perfect look.
Moreover, the best deal with a DSLR is its versatility. In short, a single kit is usable for both still photography as well as videos. Even though the market has tradeoffs for DSLRs.
Some models are larger in size, with heavyweight and unpleasing focuses. But in the last few years, there had been drastic changes and improvements made.
Mirrorless Cameras:
Among the hybrid tech, another mindblowing invention was the mirrorless cameras. These brought along far more plus points compared to DSLRs.
Mirrorless cameras came forth by getting rid of various old setbacks. Compared to DSLRs these are far smaller in size Yet contain technical advancements.
From features including video-centric like zebras, IBIS, focus peaking, etc. These are what a DSLR lack but a mirrorless camera has them all.
Frequently Asked Questions:
Conclusion!
Choosing a good camera for YouTube beginners doesn't have to be an insurmountable challenge, and it certainly isn't if you know what to look for.
Ensure that you carefully consider your needs and take the time to assemble a list of features that are important to you so that you can find the right model for YOUR needs.
If you want to take a look at even more affordable cameras, check out this guide on best cameras for vlogging under $100!
Thanks for reading the article and I hope you made a choice for your own best camera for YouTube.