Today, we're going to be answering the question: What camera does David Dobrik use?
At A Glance:

David Dobrik's Camera Equipment
David's a twenty-two-year-old vlogger / influencer and he's one of the world's most popular vloggers and internet personalities.
He's found a few moderately-priced, high-quality items that serve all of his purposes: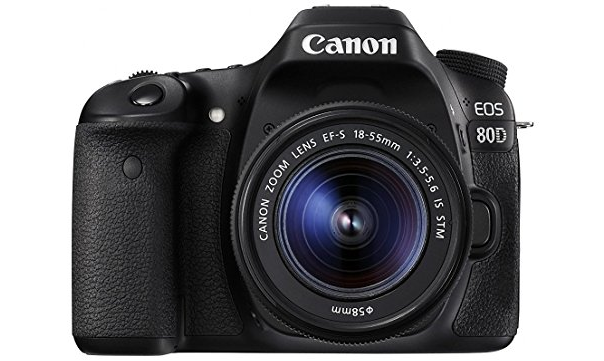 Quality = 96%
Affordability = 80%
Features:
24 Megapixel APS- CMOS Censor featuring Dual Pixel autofocus
45-point autofocus system
1080/60p high definition video capturing
Tough polycarbonate outer
Wi-Fi connectivity
Also Used By: Casey Neistat, Jenna Marbles and Tanner Braungardt
Review:
Canon EOS 80D camera is one of the highest-quality consumer YouTuber cameras on the market, and it's surprisingly affordable for what it offers.
The most impressive thing about this camera is Canon's patented Dual Pixel autofocus system.
It can autofocus on subjects with lightning fast speeds and creates ultra-smooth transitions. This means that you have to keep re-taking photos and waiting for the perfect focus.
This is made possible by the 80D's enhanced sensor.
It's a 24 Megapixel sensor that can accommodate a dynamic range of shooting situations including continuous high definition video capture or low-light environments.
Its ability to track faces is very impressive as well.
This camera is the successor of 70D. It has a properly sealed body that prevents it from moisture and dust. Its design is the same as 70D. It is controlled by an articulating rear touchscreen, and also by the physical control points.
The major thing in which it is ahead of 70D is its video making.
The price of only the body of the Canon EOS 80D is $1199 or £999.
If you want to buy it with the cannons new EF-S 18-135mm f/3.5-5.6 USM lens, then its price will be $1799 if you want to buy it with the EF-S 18.55mm F3.5-5.6 IS STM lens, then its price will be $ 1349 or £1089.
Quality = 88%
Affordability = 80%
Features:
Focal length: 18-135mm
Lens construction: 16 elements, 12 groups
Filter size: 67mm
Close focus distance: 1.5ft
Review:
The Canon EF-S IS lens is a versatile lens that offers the perfect combination of range, size, features and overall compatibility.
It features Canon's new Nano USM motor which works with the camera to provide incredibly smooth autofocus even in fast-paced environments.
The 4-stop image stabilization also works very well to fine tune each picture to appear the way it was originally intended, despite small fluctuations in hand movement and picture angle.
This lens is an upgrade in many ways. But the thing due to which it gained the most attraction was its wide focal length range which is also almost 7.5 x and it's a small and lightweight package.
This lens has a Canon EOS Rebel t4i DSLR kit. Due to their lightweight and small size, they are perfect for being carried over a long distance without making the user tired of it.
The other amazing feature which it offers is ads smoothness and quietness with which you can capture high-quality videos.
The first thing you'll notice about this lens is how sturdy it is, which is a nice feature to see.
It has a durable metal mount, a hardened polycarbonate outer casing, and a rubberized turn grip which allows you to smoothly adjust the lens millimeter-by-millimeter.
Finally, this lens features a close-range focus distance of only 1.5ft which makes it perfect for vlogs which feature close-up images of products, selfies, or anything else that you might want to snap on the fly.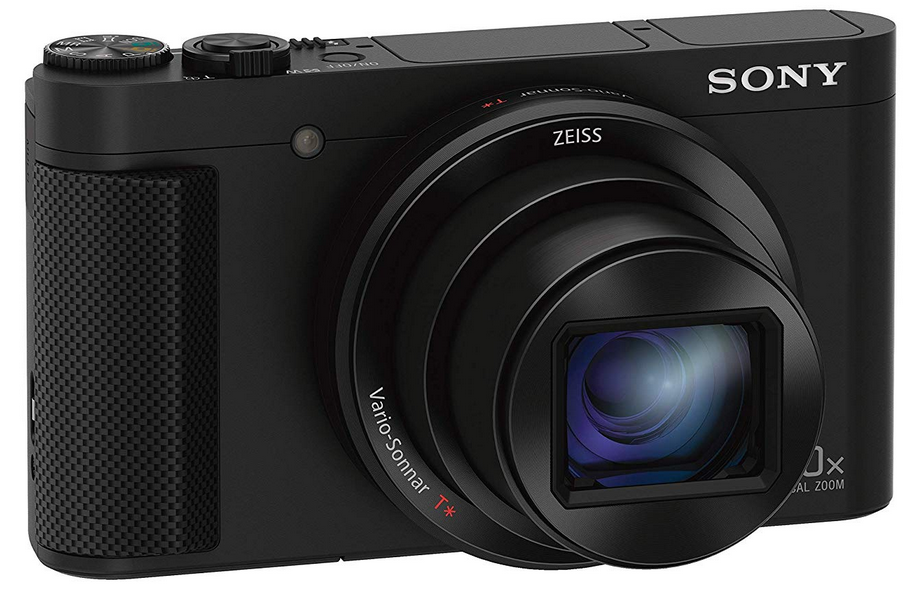 Quality = 68%
Affordability = 95%
Features:
30x optical zoom
Zeiss Vario-Sonnar lens
Retractable OLED viewfinder
3-inch LED display
Ultra-close focus range
Review:
This is the camera that David used when he was starting out.
At first glance, the Sony DSCHX80/B doesn't seem much like your typical vlogging camera.
It's slim, ultra-lightweight, and looks like something you'd expect a tourist to be walking around with.
This camera was introduced in 2016.
This is the high zoom camera having an optical zoom of 30x or greater. It also has a built-in retraceable electronic viewfinder. With its 5-axis image stabilization system, you can have high-quality vlogging videos. It also has NFC connectivity as well as face detection focusing. The other excellent feature which provides is its panorama shooting. Just because of these wonderful features David Dobrik as using this camera nowadays.
Once you turn this little camera on, though, you'll be blown away by its close-up abilities which make it especially great for vlogging in particular.
The screen tilts up 180-degrees which gives you live feedback as you're filming your vlogs, and the camera provides 18.2 Megapixel image quality thanks to the high-tech Zeiss lens.
It features Sony's famous 5-axis image stabilization and an Exmor R low-light sensor which allows you to create a steady, clear, high definition video no matter where you are.
NOTE: Check out similar cameras to this one on our post about cameras for vlogging under $300.
About David Dobrik
David Dobrik is one of the most well-known vloggers on YouTube.
If you are not aware of David Dobrik's YouTube channel then you are surely in for a treat. He makes extremely funny videos which you will surely like. If you are a person who enjoys the outrageous and dark humor then you must go straight to his YouTube channel and see his videos.
His first success was from a video sharing platform named Vine. Then he started making his vlogs on his own YouTube channel in 2015, and gained immense fame, with the total estimate of almost 18 million subscribers and 7.5 billion views today.
In 2019 alone, his channel had 2.4 billion views and with his great hard work, his channel became the fifth most viewed channel on YouTube.
He not only gained success from YouTube, but he was selected as the judge on the Nickelodeon TV show named "America's Most Musical Family". Furthermore, his voice was used in the movie named the "Angry Birds Movie 2" on the role of Axel.
Here we will also discuss his early life.
He was born on 23rd of July 1996 in the city of Kosice, Slovakia. When he was seven years old, his family moved to Illinois. He got his early education from Vernon Hills High school. He was a tennis player and won many tournaments.
Then he went to Los Angeles after graduating the high school.
If his twelve million fans and subscribers aren't enough to convince you that he's got some pretty good content, then his Shorty Award for Vlogger of the Year and his Streamy Award for Breakout Content should.
Over the years, he's gotten some blowback over Twitter for some offensive comments that he's made, but his fans have supported him all the way.
They almost seem to feed off of his naturally comedic energy and blase attitude towards life.
Love him or hate him, though, you can't help but respect the following that the Slovakian immigrant has built over the years. His current net worth is estimated to be almost four million dollars.
Conclusion!
As you can see, it's a fairly basic setup.
The main David Dobrik camera that he uses – Canon EOS 80D is the most expensive item here.
His old vlog camera is just under $400 and he used it when he was starting out.
We are not sure what microphone he uses, so make sure to check out our post on microphones for vlogging and YT.
If David Dobrik can get millions of subscribers using simple equipment, then you can too.
DISCLAIMER:
David doesn't mention equipment he uses, so we can't guarantee that he is still using these items at the moment, 80D was used in 2017 and 2018, but it's possible he is using other cameras as well that we do not know of.