YouTube is the 2nd largest search engine in the world, with over 1.3 billion users. This means that this platform has a huge money-making potential.
In order to achieve it, you need to make your channel popular. The more views and subscriber count your videos have, the more money you're likely to make.
However, it's not just about the quantity, but the video content and quality as well. Even if you have millions of viewers and subscribers, it doesn't mean much unless they're clicking on the advertisements that come with your videos.
On top of that, their location is also important, as the advertisers pay different amounts for views from different countries.
Furthermore, even if you manage to make one video viral, it doesn't mean that you'll get rich. In fact, you will receive the money only for the ad views made on that video.
In order to become a successful YouTuber, you need to have a large number of youtube users watching all of your videos.
All of this suggests that there is a much better tactic to focus on rather than just increasing views. You should be consistently asking yourself:
Am I getting enough subscribers regularly?
Why Do You Need Subscribers?
Subscribers are critical to your success, as they're basically your most loyal viewers!
They are the ones who get notified each time you release a new video. In fact, the stats show that the subscribers are responsible for most of the views on a channel.
On top of that, the fact that they've subscribed to your channel means that they really care about your work. In fact, they are likely to watch the video until the end!
This is something that YouTube algorithms and youtube analytics take as one of the most important factors for ranking on the search results page.
To help you get more subscribers on your YouTube channel (and keep the existing ones), we decided to present you with 17 tactics, all of which are proven to work!
1. Look for Trends in Your Video Comments
You can easily find out which of your videos has the potential to be the most viral. Take a look at the views and shares, but also pay attention to the number of comments below each video.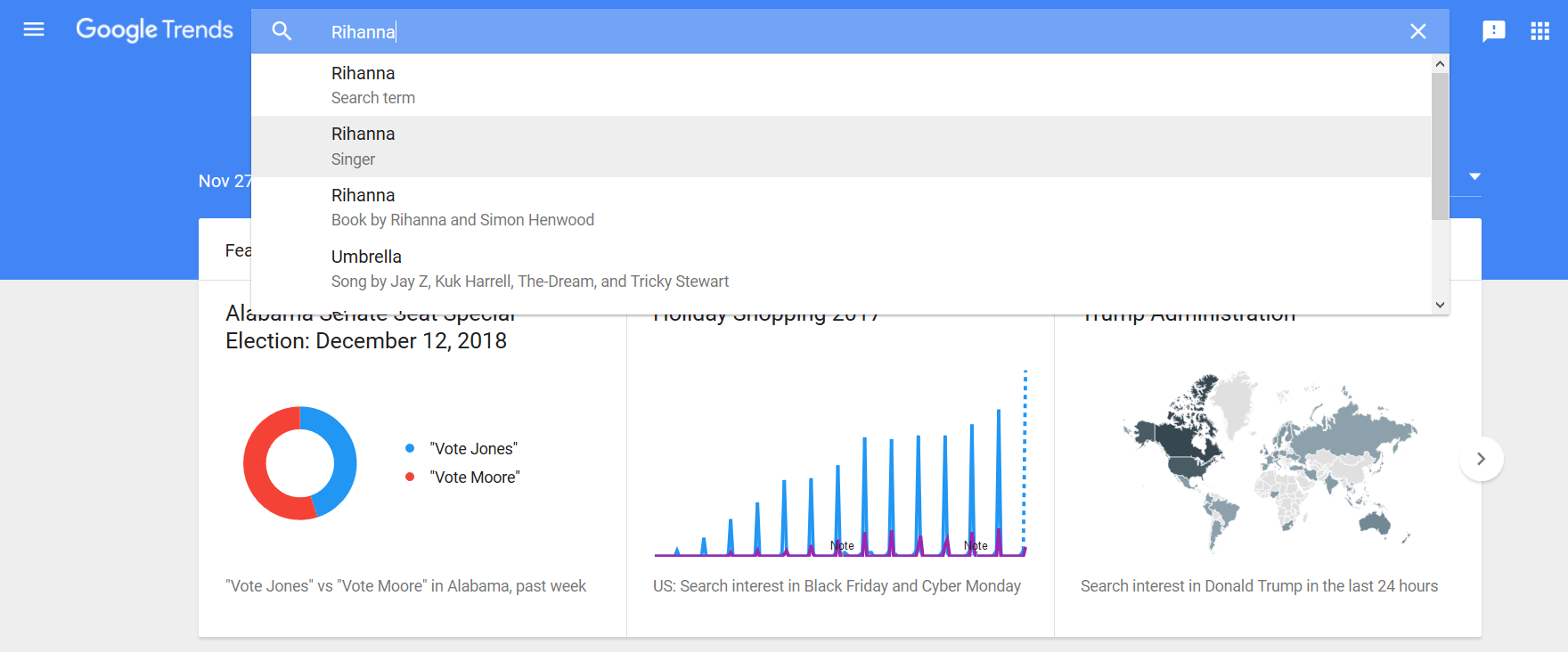 That way, not only will you be able to see which video is the most interesting to the viewers, but also to see what they're actually talking about.
There might be some clues in the comments about what your viewers want. The flow of their conversations should naturally go toward the topic they're most interested in.
Furthermore, the viewers will leave suggestions in the comments about what you should do next. By following their advice, you will ensure that they'll stay loyal to your channel. But, in order to gain more followers, you shouldn't only focus on the comments below your videos, but also take a look at your competition.
2. Look for Trends in Comments on Your Competitors' Videos
By looking at the comments on your videos, you will be able to learn what your viewers expect from your channel.
But, by looking at the comments on the videos of your rivals, you will be able to learn how to attract their viewers and turn them into your subscribers.
So, if you notice that the comments below your competitor's video are about a certain subject, why not cover that topic in your next video? And when you do it, make sure to announce it properly. How? By writing a comment on your rival's video!
3. Get In On the Latest Trends
Look for YouTube trends if you need inspiration for new videos! This way, you will be able to get the right picture of what's popular at the moment in the country you're based in. But, you can also explore the popular trends in other countries as well.
To do that, you just need to change the chosen location by going to Settings and scrolling to the bottom. Apart from changing the location, that is the place where you can also pick another language.
With this knowledge, you will be able to come up with great content for your next video!
Of course, you need to ensure that the new videos you create are not far off from the tone and niche of the previous vids on your channel. This is extremely important for keeping your current followership.
For example, if your vlog is about fitness and dieting, there's no point to make videos about the latest songs, even though that topic is currently trending.
In fact, keeping loyal to your channel's niche is what makes the subscribers remaining loyal to the channel!
4. Stay Focused on Your Channel's Main Niche
Becoming an expert on a certain subject is bound to keep the current subscribers glued to your channel. On top of that, the subscribers are likely to spread the word about your channel among like-minded people.
In turn, this can increase your followership massively. The only problem is that in order to become an authority on a certain topic, you need to make a big number of really good videos, which is something that requires time.
If you don't want to wait too long to attract the people who are interested in your channel's topic, you can simply reach out to them. How? Well, one way of doing that is by promoting your channel!
5. Advertise Your Channel on YouTube
By promoting your channel on YouTube, you are guaranteed to reach a massive audience. YouTube allows you to take complete control of your budget, and also to target specific audiences.
What this means is that you can choose who will be presented with your channel advert.
Most people decide to focus on potential viewers who have an interest in the main niche of the channel. Other commonly-picked factors include the age of potential viewers, their gender, location, and so on.
The bad thing about YouTube advertising is that you need to pay real money for it. However, there is a way to promote your channel free of charge! We're talking about using the Fan Finder program!
YouTube allows vloggers to promote their channel via TrueView ads by using the Fan Finder program, which is completely free. Basically, all you're required to do is create a video that will make the potential viewers want to subscribe to your channel!
6. Take Advantage of SEO
To make it easier for the users to find you and subscribe, you need to make sure your videos are properly optimized. By practicing good search engine optimization habits, your videos will rank better for certain keywords.
That is why the first thing you need to do is conduct keyword research.
By checking the keywords that relate to your channel's niche, you will be able to see which words and phrases are most commonly searched by the users. In order to find them, you can use Google Keyword Planner for free!
Be careful, while tempting, search volume should NOT be your only criteria for picking the keywords – you also need to pay attention to the competition.
In fact, our advice is to only choose keywords for which the competition is low. That way, you will be able to rank high immediately after adding those keywords in the titles and descriptions of your videos.
7. Make an Attractive Channel Icon
Your channel icon needs to look good as it represents your channel not only across YouTube but Google as well. Because it will appear in many places it's important that it's done properly.
By that, we mean that the icon needs to be well designed and tells a story about your channel.
When creating an icon, you need to design one that hints to the users what your channel is about. That's why it's important to use a certain graphic element that will suggest the true nature of your channel.
This will increase your chances of getting your viewers to subscribe.
8. Do a Good Job with Channel Art
Same as the channel icon, channel art is also a good way to present yourself to the potential viewers in the best light. If the design of your channel is attractive, people will want to learn more about it.
In turn, this will lead them to click on your videos and subscribe.
If you're not familiar with the term "channel art", know that it's the banner placed atop of your channel page. It can appear on any platform, including computers smartphones, and even TVs. That's why it's extremely important to pick a good image, which size should not be less than 2560×1440 pixels.
9. Make a Good Channel Trailer
A proper channel icon will catch the eye of a user, but what can really clinch the deal is a good channel trailer.
Making a good trailer is your chance to present your channel in the best light in order to make it interesting to the potential subscribers.
If they're watching your channel trailer, it means that the users already have an interest in your videos. So, you need to use this opportunity to bind them to your channel forever!
But, it's easier said than done.
In fact, there's no recipe for making the perfect channel trailer.
It all depends on the channel's niche, the personality of the vlogger, the preferences of the audience, and so on. Still, there are some rules you need to remember. The most important is that the trailer must not be boring!
There's nothing that can deter potential subscribers more than a boring video.
That is why you need to make it as dynamic as possible. You need to create a preview that will mention all the interesting facts about your channel while also explaining why they should subscribe.
We understand that this doesn't sound easy, but you can always look for inspiration on other channels. See how others did it and you'll be able to understand what makes the best channel trailer!
Create End Scenes in Your Videos
Making an end scene is a great way to remind the viewers that there are lots of videos they should check out on your channel!
Of course, this is only possible if they liked the video so much that they watched it till the end.
Apart from using end scenes to encourage the viewers to subscribe to your channel, you can use it as a call-to-action for your current subscribers. For example, you can give them another video suggestion or ask them to spread the word about your channel.
11. Make Playlists of Your Videos
Making a playlist is a great way of attracting new viewers.
If they like what they get in the playlist, they are likely to subscribe to your channel. Basically, you need to think of a playlist as a way of guiding the audience through the content of your channel.
Each following video should relate to the previous one in the playlist in some way. For example, creating a how-to playlist with instructional videos would be a great choice.
Another idea is to group videos according to the topic they're dealing with. For example, if you're a fitness vlogger, why not create a playlist that focuses on videos explaining gym exercises. And in another playlist, include only videos focused on cardio workouts.
12. Make Transcriptions of Your Videos
SEO experts still argue whether video transcriptions can influence your ranking on YouTube. But, even if it doesn't help SEO ranking, it doesn't mean that you shouldn't make transcriptions!
Why? Because transcriptions can help you attract an international and disabled audience.
People with hearing problems can't enjoy your videos unless you've created video transcriptions. The same goes for people who aren't 100% proficient in the English language. Users who are having problems understanding what you're saying in your videos will surely appreciate your transcriptions, making them more likely to subscribe.
13. Translate Your Videos
Translating your videos is a great way to expand your audience to the people speaking other languages. This is something that can increase the number of subscribers by several magnitudes in a matter of weeks. But, you need to be very careful to post only proper translations.
That is why we urge you to stay away from automatic translating tools, such as Google Translate. Instead, you will need a real human to do it. So, if you don't know a foreign language, hire someone who does.
The good news is that this should not cost too much, especially if you decide to hire a freelancer. To do that, head to websites like UpWork or Freelancer!
14. Promoting on Social Media
People are constantly looking for interesting content, so the trick is letting them know your channel has it! In order to achieve that, you must not stick only to YouTube, but present your content to users of other platforms as well.
We live in the era of social media, where literally billions of people are using sites like Facebook, Instagram, or Twitter, on an everyday basis. That is a fact that you need to take advantage of in order to make your YouTube videos viral!
Facebook, for example, is a social media platform with over 2 billion active monthly users. What this means is that this site can be your goldmine for getting more audience. Of course, only if you know how to use it to your advantage.
One way of doing it is by creating a Facebook page and promoting it. You can do that by running a paid ad campaign or by simply creating engaging posts that will attract organic traffic over time.
Another method is to join Facebook groups that deal with the same topic as your channel. By discussing the main subject, you will be able to introduce your vlog to likeminded people. In turn, this can lead to them becoming your faithful followers on YouTube.
You can do something similar on various forums and imageboard websites like 4chan, Q&A platforms such as Quora, or discussion websites like Reddit.
The ways of utilizing social media don't end there! In fact, one of the best ways to make your channel popular is via influencer marketing. What this basically means is that you need to find a social media user, who deals with the same topic as you and has massive followership.
If you manage to get your channel mentioned in their tweets or posts, you can get a massive audience and subscriber boost. Of course, this is something that depends a lot on how big the influence that person has on the followers.
Unfortunately for you, the bigger the influence, the bigger the cost of a mention. But, if you don't want to spend too much money, perhaps you should think about what you can offer to that person. Maybe they would be interested in teaming up?
15. Team Up with Another Creator
Influencer marketing seems like a great way of getting more viewers to subscribe without too much fuss. Of course, there's one bad thing about it – it may cost quite a lot.
That is the reason why many vloggers decide on looking for alternative solutions.
One of those alternatives is offering the influences of a partnership deal. If you have a decent number of followers on your YouTube channel, why not offer another creator to share the audience?
This is something that can be done in several ways.
The easiest method would be to share mentions – you give a good word about your partner in your vlog and he/she does the same in their videos (or tweets, posts, or whatever).
Crating a video together is another partnership method that's excellent for attracting a large audience. When done with making the collab video, you can post it on your channel and your partner can share it via their social media accounts or promote it through their YouTube channel.
Whatever you do, the most important thing is to choose the right collaboration partner.
First of all, you need to take a look at their audience. That person needs to have approximately the same number of subscribers as you.
But, that's not the only criteria – the collab partner also needs to have a lot of influence on those users. What this means is that there's no use teaming up with someone who can't persuade their followers to give your channel a chance. One way of measuring their influence is by taking a look at how engaging their content is.
The best thing about joining forces with another creator is that it can't backfire! Even if the partnership doesn't bring too many new subscriptions, it probably won't do you any harm.
16. Stick to the Schedule
Slowly but steadily, YouTube is replacing television as the most popular broadcasting medium. It's not a surprise, knowing that these two have a lot of in common. In fact, some users look at YouTube as an advanced version of classic TV.
Because of that, you can learn a lot about how to boost your viewership by taking a look at how television functions. For example, all of the most popular TV shows in history had one thing in the common – regular schedule!
People like knowing exactly when the next episode is up so that they could make their plans around it. The chances are that your subscribers like the same thing!
They will surely appreciate it if you post your videos when they expect it.
So, one of the most important things to do when running a channel is to create a video-upload schedule and let your audience know about it. Our advice is to stick to a regular daily, weekly, or bi-monthly schedule.
But, if you're gonna post your videos at an irregular schedule, make sure to notify your subscribers in advance.
Having a video-upload schedule is something that you need to be extra careful about. The worst thing you can do is not stick to the schedule. If you do that, you will disappoint your subscribers who put their trust in you. As a result, some of them might decide to give up on you and unsubscribe!
17. Make Your Subscribers Feel VIP
You should think about making exclusive content for your subscribers. For example, you could make a private video, available for your subscribers-only. Unfortunately, videos marked "private" are only good for up to 200 contacts, all of which you need to invite manually.
A better alternative seems to be live videos. Your subscribers will be notified when the live stream starts and they can join at any time.
Apart from making your subscribers feeling very important, making live videos is also great for making a connection with them. By responding to their question, you will create a stronger bond with the subscribers, ensuring that they won't unsubscribe anytime soon.
On top of that, you can use this opportunity to ask your subscribers to do you a favor – ask their friends to subscribe to your channel.
You can also ask them for an opinion on which direction should your channel follow; which topics should you cover in the future, and so on.
In fact, making your users feel cared for might be the key to success on YouTube. If they feel you're treating them well, unsubscribing from your channel won't even come to their mind! Actually, they'll probably do just the opposite – tell their friends to subscribe!
Why You Shouldn't Buy YouTube Subscribers
Many of the readers might have this question in their minds. It is common to see people opting for shortcuts or hacks to achieve a goal. In the fast pacing world, you may also feel compelled to try such a shortcut and gain subscribers.
Especially after reading the above-listed ways (which looks too much but are beneficial). But you must know that all the best channel creators didn't buy subscribers. Instead, they are busy in creating quality content to entertain the viewers.
So like them, you also need to avoid such ideas.
The free subscriber services work with 2 steps.
As instructed by the services, you can earn free subscribers. By subscribing/liking other channels. Often you will have to like a certain number of videos or subscribe to 20 channels. And you will be subscribed via 10 channels in return.
When you hire yourself as a 1 person click farm, after a few days. You might feel bored and would decide to spend $10, $30, or $100 to get some fake followers.
Now, this set-up seems to be quite compelling but the winner here is the service. You will give your time or your money but won't get anything in return.
The bot subscribers won't engage
A certain stink-eye from potential brands who wanted to work with you
Real audience keen on authenticity will get a bad look
You might run afoul to fake engagement policy of YouTube
You could even get banned
Hence in the end this whole so-called hack is not worth trying. Instead, there are several prank videos to trap other people. These profess to have secrets for gaining a million subscribers.
These sorts of videos merely get a few thousand views. So you can deduce whether they are truthful or not.
YouTube Giveaways: The Rules
As we are talking about ways to grow subscribers, here is a bonus tip. Giveaways! You can simply hold a giveaway contest on YouTube and encourage people to subscribe.
But the only minor issue is the list of rules that you must follow.
As stated by YouTube:
You and any third party may not manipulate metrics on the YouTube service, including numbers of views, likes, dislikes, or subscribers, such that those metrics fail to reflect genuine user engagement with the YouTube service.
There was even a Tweet from Team YouTube.
It said that giveaways are still allowed. But it doesn't allow linking to sites for the sake of subscriptions.
Or any other such metrics including likes/views via external means. Instead, YouTube urged to use Gleam; a platform to run campaigns and gain business. In simple words, this service will help you with your subscribers.
The platform provides various ways to enter a contest. Like subscribing to a YouTube channel or following a certain user on Twitter, etc.
But again YouTube doesn't want you to follow this anymore, as it is also the violation of metrics.
Hence we would suggest you not to use giveaways also.
That's It
With this, we conclude this list on how to get more subscribers on YouTube. If you are interested in more tips to grow your YouTube channel, check out our guide on 17 ways to get more views.