The number one reason why getting a lot of views on YouTube is difficult is that the competition is huge.
There are millions of YouTube users with the same goal as you!
What this means is that in order to make your videos stand out, you will need to invest plenty of time and energy!
Some people think that there are shortcuts to boost their viewership through "black hat" methods.
By using certain shady ways, you might be able to increase view count on your videos.
But, is it worth the risk of getting your YouTube account banned?
Don't Cheat

If you do a Google search on best ways to get more free youtube views on your page you will see that there are many sites that offer instant views, of course, for quite a lot of money in return. These sites use bots to boost the views of your videos, but that's not a worthwhile solution.
In fact, that means that you won't get real people to watch your content. But, that's not the only problem with this method – you can also get sanctioned by YouTube for using it.
YouTube is getting better and better in bot detection, so the chances are high that they'll spot that you're using views generating service.
Some people might argue that getting fake views can help by making real users think that the video is really popular, thus deserving their attention. Unfortunately, that's just not true!
Why? Because YouTube algorithms are more focused on the behavior of the users, rather than the number of video views! What this means is that in order to boost your videos' rank on YouTube, the users need to watch entire videos, but also to engage in comments, share the videos, etc.
Takeaway: All of this means that paying for fake YouTube views is throwing away money. But, if you want to invest your money, it's way smarter to advertise directly on YouTube Ads
What About Paid Ads?

One of the easiest ways of gaining more video views on YouTube, as well as adding more Youtube subscribers to your channel, is by buying views with paid advertising campaigns on YouTube.
This is done via AdWords and involves creating an ad that runs either before or alongside a video.
The best thing about YouTube advertising is that you can have total control of it.
You can choose your budget, make your own video ad, and also target your audience. By focusing your ad campaign only on those who are interested in the topic of your channel, you can greatly improve your chances.
You can also choose the demographics of your audience, that is, their age, gender, and even their location. Speaking of the location of potential viewers and subscribers, you should know that the ad campaign cost depends a lot on where your audience is based.
For example, you will have to pay between 6 and 8 dollars per 1,000 views coming from the United States! It's a similar case with the views coming from the UK, Canada, and so on.
1.

Use Keywords in Video Titles and Descriptions

The first FREE way to increase your YouTube views is by using the right keywords in your video titles and description. This can really help you get to the top of the YouTube search page. In fact, this is one of the most important things every YouTuber needs to do to ensure the popularity of their videos.

You need to find the keywords that are related to your channel's niche. They need to be very popular among users. This means that you should focus on those that have a lot of monthly searches.

Pro Tip: Our advice is to stick to those of minimum 1000 searches per month! But, that's not the only factor that you should take into consideration. You also need to make sure that the competition for those keywords is low by searching for them on YouTube!

Otherwise, you won't be able to beat your rivals.

Once you're done with the keyword research, it's time to put them in the titles and descriptions of your videos!

A keyword-rich title will allow YouTube algorithms to find the video easier, but will also help potential viewers to realize if that's what they're looking for. Basically, optimizing the titles with keywords means informing both the search engine and the users what your video is all about!

The whole point of titles is to be descriptive, yet concise. That's not the case with video descriptions. You can use them to provide additional information about your videos and engage the users to comment and/or check out other videos on your channel.
2.

Use Keywords for Tags

Another way to improve the ranking of your videos is to use YouTube video tags. The whole point of tags is to explain what the content of your video is all about.

Keyword-rich tags will provide the search algorithm with all the necessary information. The best thing about this is that using tags is pretty simple.

All you got to do is type in the keywords exactly as they are. Make sure not to over-do this type of SEO and keep it as natural as possible.
3.

Be a Brand

By taking care of the channel art and logo, you will be able to make it more recognizable. This way, the viewers will be able to remember your channel easily.

Apart from the logo and the channel art, you also need to pay attention to choosing the right name and tagline.

Again, the key is to make it easily memorable, while also describing the point of the channel and chances of someone subscribing to your channel!
4. IMPORTANT:

Use the Right Thumbnail Image

Picking the right thumbnail image can make a real difference.

Same as other graphic items related to your videos, the purpose of the thumbnail image is to make the users want to watch the video.

The importance of a proper thumbnail image is even higher knowing that it is going to be shown in the suggested videos section and the organic search page.

Furthermore, each time you embed the video on social media, the thumbnail image will be presented to the potential viewers.

This is one of the fastest ways to get views on your YouTube video.
5.

Create Transcripts of Your Videos

Although SEO experts are still arguing whether making transcripts of YouTube videos can increase the ranking on the search results page, there's no reason not to try it.

Pro Tip: By creating closed captions, you will be able to attract a larger international audience.

If a person is not as proficient in English to understand everything that you're saying in the video, a transcript will certainly come in handy for them.
6.

Make End Screens for Your Videos

Using end screens at the end of your video is a good way of boosting your views for free. Basically, what you need to do is provide viewers with more information about your channel, as well as inviting them to check out your other videos.

The best thing about this is that making an end video is not a difficult task. In fact, you can do it by simply following these steps:
Step 1 – Go to the Video Manager
Step 2 – Find the video to which you want to add an end screen and click Edit
Step 3 – Click the option titled "End Screens & Annotations"
Step 4 – Add an ends screen to the video
End videos do not have a direct impact on your videos' ranking on YouTube search page, but they will certainly add to a more professional look at your whole channel.
7.

Join Forces with Other YouTube Vloggers

YouTube partnerships have become a fairly common thing lately. That's not a surprise given the fact that they can help YouTubers get much more views, free of charge!

The whole point of YouTube partnerships is sharing the viewership.

By teaming up with another vlogger, you can double up your viewership easily.

Of course, the number of views, as well as the number of subscribers that a partnership can bring, is something that depends on a large number of factors.

In order to get the most of the partnership, you need to pick the right partner. That YouTuber needs to have a similar number of followers as you, deal with a similar subject, and share similar work ethics as you.

If a partnership is good, both you and your partner will be satisfied with it, that is, both channels will get new viewers and subscribers. To learn more about this, check out my guide on YouTuber Collaborations.
8.

Make Playlists To Grow Views

By creating a playlist, you will enable users to watch several of your videos in a row, without the need of doing anything. This is very convenient for the users but is also good for the YouTuber.

Why?

Because it helps to boost the views on all the videos in the playlist!

In order to make the list viral, you need to pick the videos wisely.

Pro Tip: In the best-case scenario, the list would contain the videos that, when put together, create a story.

Basically, this means that each consequent video in the playlist must relate to the previous!
9.

Promote Your Videos on Social Media

Social media has been one of the main focuses of online marketers. It's not only because a huge number of users are using social network sites like Facebook and Twitter, but also because content promotion is fairly simple. In fact, all you got to do is embed your YouTube videos on other social media platforms.

Another advantage of cross-platform promotion is that it doesn't have to cost much. Actually, you can do it for free! It's true that each social media website offers paid advertising, but if you have enough followers on those sites, you can be sure your YouTube video will get enough attention.
10.

Influencers

The whole point of influencer marketing is getting a user with a huge number of followers to promote your video.

Of course, the things are not so simple. In order to get the most of the influencer marketing, you need to find a user who deals with a similar topic as you. On top of that, the user also needs to have a lot of real followers, who are ready to listen to their advice.

Unfortunately, a user with a lot of influence on social media will probably be reluctant to promote your video for free.

However, there's a free way:

Pro Tip: Offer to promote their videos for free as well, there will be always someone up for this!
11.

Respond to Comments Regularly
By responding to every user comment, you will be able to create a bond with your followers. This way, they will start thinking of you as their friend, not just another stranger who's posing videos on YouTube. As a result, they will be glad to check out each new video your post!
Another good thing about having conversations with the viewers is that it'll give a signal to YouTube that your video actually holds a value. When it comes to YouTube's algorithms, one of the key factors they pay attention to is the engagement of a video.
Takeaway: The more comments a video has, the better it will rank on YouTube's search results page, as well as earning respect and being active in your community.
12.

Become Known in the Community

Apart from responding to the comments below your videos, engage in conversations on other channels as well. This way, you will be able to make yourself noticed!

To do that, you will need to comment on the topics you're very familiar with, thus demonstrating your knowledge on the subject. If you manage to raise interest in users, they will probably want to check out your channel.
13.

Go Live

Another good way to create a strong relationship with your followers is to communicate with them through live videos. You can use this YouTube's feature to answer the questions of your viewers, thus getting them to know you a bit better. Make sure to check out our recommended cameras for live streaming.

If they're watching your live stream, it means that the users really appreciate what you're doing. That's why they won't mind doing you a little favor.

For example, you can take this opportunity to remind your followers to watch your latest video, but also to draw their attention to those videos that are not getting enough views. Check out the full guide for live streaming by Google
14.

Focus on Making Killer Videos

YouTube is a powerful tool. In fact, more than 400 hours of video get uploaded to YouTube every minute. The truth is, most of the videos are painful to watch. Not only that. They are boring and of poor quality.

Want your videos to stand out from the crowd? Focus on making killer YouTube videos.

How?

Pro Tip: Start by investing in quality equipment. This does not mean high-end video and sound equipment. We recommend you start with budget-friendly equipment.

For instance, buy a budget camera with a tripod. You can also use your smartphone if it has enough memory. When it comes to lighting, make sure it's bright enough for you to be visible on camera.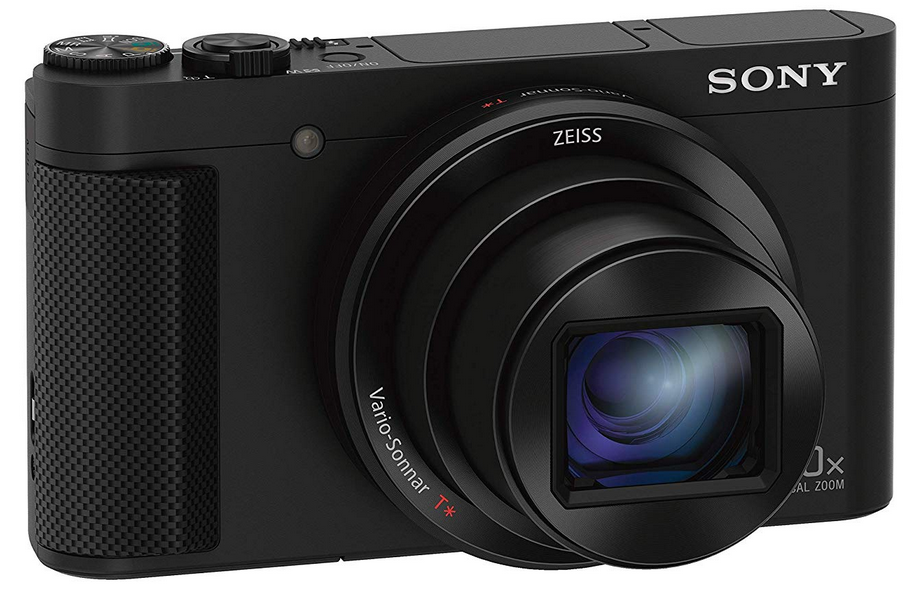 With the right lighting, you can turn videos from a low-quality camera into compelling content. Avoid too much light that causes harsh highlights. If you plan on filming outdoors, we recommend not shooting directly into the sun.
To get clear audio, buy a quality microphone. Today, cameras and smartphone have built-in microphones. Problem is, they do not pick up audio clearly. To record clear audio, buy an external/directional microphone with good sound quality.
Remember, test the microphone beforehand and have extra batteries for the camera and microphone.
Now that you have the right equipment, start planning your videos. The first step is to pick your target audience. It's important to choose an audience you can relate with. Once you select your audience, make your videos on subjects related to your audience.
Remember, avoid stealing another YouTuber's content or style.
15.

Use Catchy Headlines for Your Videos

Just like text web pages, the titles of your YouTube videos are the most important pieces of your content. Without an eye-catching headline, viewers will not click and watch your videos. No matter how good your videos are, poor or weak titles make it hard to grow your audience and views.

Want to learn how to create eye-catching titles for your YouTube videos? Writing eye-catching headlines is a skill you can master but with practice. Putting some thoughts into your titles will boost views and engagement.

Pro Tip: Research what popular YouTubers and trending videos are using. YouTube is all about trending videos.

That is why after you finish watching a particular clip, another video of a similar subject starts playing. Let's assume you were watching a gaming movie of GTA V. Once you finish the video, you will notice YouTube recommending and playing another video on games.

So, to communicate your message to your viewers, find out what's trending.

It is important to use the right keywords in your titles. YouTube is the world's second-largest search engine. It's also the second most visited site after Google. To ensure viewers can find your videos quickly, use the right keywords in the title. Ranking for popular keywords on Google and YouTube results in more views.

Use title capitalization. That means capitalizing the first letter of your titles rather than all or none. Doing so makes it easy for search engines and viewers to read. As such, it leads to more clicks and views.

To capitalize your titles, use the following tool – Capitalize My Title.
16.

Encourage Your Viewers to Subscribe

Want to increase your subscriber count? Start asking for it in your YouTube videos. A lot of upcoming YouTubers always aim at increasing viewership numbers only. While this is great, it is important to have repeat viewers.
Just like in retail, a sale counts towards the business bottom line. But, this is a short term strategy. To stay ahead of competitors, businesses need to aim at having repeat customers. With repeat customers, businesses can grow and surpass their goals.
Subscribers are repeat customers. By subscribing, your viewers become your followers. If they tap on the notification bell, they will receive an alert every time you upload a new video. By building a strong subscriber base, you create a powerful online community.
So, how do you increase your subscriber count? Start by providing value to your viewers. Each video you upload should deliver your best content. If your video fails to deliver value, you will not get repeat views.
You should also be consistent. That means posting and updating your content consistently. You can upload a new video each day or once a week. To ensure your videos are the opposite of boring, ensure they are engaging and entertaining.
To ask for subscribers, have a compelling call to action. Never assume that your viewers will subscribe automatically. To ensure your viewers click on the "Subscribe" button, take the following steps:
Tell your viewers what to do

Tell your viewers how to do it
Tell your viewers why they should do it
Here is an example: "To learn new baking tricks and recipes, make sure to subscribe to my YouTube channel by clicking on the Subscribe button below this video."
17.

Add a Branding Watermark in Your Videos

A branding watermark is a great way to get people to subscribe to your YouTube videos.

How?

Pro Tip: When your viewers click on the watermark, they get to subscribe from within the video. Also, it helps to increase the number of viewers.

To create a branding watermark for your YouTube videos, here is what you ought to do. Prepare your watermark. That means, saving the watermark as an 800 by 800 image. When you upload it, YouTube will optimize and size down the image. Remember, transparent backgrounds are great as they are easier for clicking and subscribing.

To upload your image, go to your Video Manager and click the button. On the Channel section in the Creator Studio, select "Branding." Click "Add Watermark" and upload your image. After uploading the image, you can preview it.
You can tweak a few settings to choose how long the watermark shows in your videos. Having the watermark for the whole video increases your chances of getting more subscribers. If you choose the right image, you will create more exposure for your YouTube channel.
Here are important points to keep in mind:
Do not block any useful stuff in your content
Track the performance of your branding watermark
This allows you to know the number of viewers interacting with your watermark

Last but not least. Always use a transparent background and not a solid one
18.

Share on Reddit, Quora, and Other Forums

Forums like Reddit and Quora are great platforms to attract more viewers to your YouTube channel. Problem is, they are not platforms where you just upload your content and expect people to engage with it. To forum users, this is intrusive.

So, why are forums like Quora and Reddit a goldmine for YouTubers? In 2016, Reddit had 8 billion page views with 250 million active monthly users. Come 2018, Reddit had 1 billion views per month for video content. Since then, Reddit has seen a 38% growth rate for video content.

Quora attracts professionals, industry leaders, and students keen on sharing knowledge. In 2017, Quora had 200 million monthly active users. By 2018, Quora's user base increased to 300 million.

To market your YouTube channels to Redditors and Quora users, here is what you ought to do. Get familiar with the forum. Reddit users contribute to message threads while Quora users share solutions on a given subject.
Before posting on Reddit or Quora, abide by the community rules. That means searching for duplicate content before uploading your own. There are more rules that govern specific communities on forums. Make sure you read them.
Target the right subreddits or communities that apply to your industry or niche. Before joining, consider the number of subscribers, trending topics and recent activity. Don't forget to check the quality of the content.
Pro Tip: Create your account and start joining specific subreddits. Join in the discussion that applies to your industry or niche. Your goal is to build your reputation as a valued member of the subreddit. Jumping the gun and posting your videos will not work.
Remember, ask your questions, answer other people's questions and learn.
19.

Post Your Videos on Your Blog

Want to spark more shares, viewer and subscriber count for your YouTube videos? Post your videos on your blog. For example, you can embed your video within the relevant content.

The aim is to deliver value to your audience. Apart from delivering value, you also get to capture the attention of online visitors to your site. Think about it. You have a blog where you post content on baking or cooking.

In your blog, you post content on cooking tips, baking tricks, and recipes. By creating captivating videos and embedding them in your content, you generate high traffic volumes. To get the embed code from YouTube, click on the Share button.

Copy and paste the code in your blog post where you want to display the video. The video does not have to be the exact duplicate of your posts. Just make sure the video is relevant. For example, if the post discusses cake baking, add a video on what accessories to use.

This will add more value and depth to the post.

Other benefits of embedding videos in your posts include reducing bounce rates and building backlinks.
20.

Keep Up To Date with Hot Trends

Trending on YouTube helps viewers to learn what's happening in the world and keeps you ahead of the curve. Having this knowledge allows you to create interesting and relevant videos. Also, you get to identify viral content as it happens.

To keep up to date with popular videos, here is what you need to do:
Subscribe to popular YouTube channels in your niche. This enables you to learn specific issues in your niche.
Join and engage in forums and discussions. We recommend joining Reddit and Quora. Joining the right subreddit will offer insight into changes in your industry. The reason for this is that users engage in discussions. Apart from Reddit and Quora, you can join a LinkedIn group or another private forum in your niche. Remember, participate rather than being a standby.
Check news sites and blogs. Different blogs and new sites cover a wide range of topics. As professionals, journalists are knowledgeable and can spot industry trends. We also recommend listening to podcasts. This is especially enlightening as industry leaders participate and offer their views.
You should also observe your competitors – other YouTubers in your niche. What are they discussing? Observing your competitors will help you figure out if they are responding to an emerging trend.
Pro Tip: Don't forget to check social media especially Twitter. Simply make a quick search on Twitter to find out which hashtag is trending. If you check out the results, you will find a list of Twitter users and tweets on the subject.
21.

Never Give Up

Have you been posting videos on your YouTube channel for a year or so and hardly getting views or comments? Thinking of giving up? Well, don't. Each day, YouTubers create new channels where they post videos on a variety of niches.

For instance, fashion, baking, cooking, traveling, and more. Some channels kick-off and their owners start to get more viewers. Others don't receive any views or comments. If they do, could be less than 10.

Pro Tip: Learn from your mistakes. If you were to take a look at the channels not receiving any views, you will probably find a lot of mistakes. For instance, the video and audio quality are poor. When it comes to content, the subject is not interesting.

You may also find the titles, keywords and description are not optimized. This means YouTube will not give impressions to videos. Not getting views or comments for your first few videos should not deter you from making videos.

If anything, it should inspire you. There is room for improvement. If you have a passion for a certain niche, you can make it. All you need to do is adapt. Start by taking into consideration the tips above.

Don't make money your priority when starting on YouTube. Focus on creating great content and never give up.
That's It
To join the ranks of successful YouTubers, start by investing in quality equipment. That means buying a camera, lighting, and a microphone (directional). Once you have the equipment, make a plan. Choose a niche you have passion in and start creating content.
Before uploading your content, come up with an eye-catching title for your channel and videos. Include relevant keywords and mind your SEO. Be consistent, keep up to date with current events and goals.
Last, never give up. Even when your videos receive no views, comments or subscribers, don't give up.
Good Luck!
Let me know in the comments below if you have any suggestions or questions.