The dream of every blogger or blogger is to create a great video that will go so viral, thus making them a YouTube celebrity.
The problem is that the chances of that happening are very low. One of the reasons why that's the case is that the competition is huge.
There are almost a billion hours of video material on YouTube at the moment.
Furthermore, over 300 hours of video get uploaded to this platform every minute.
Still, there is hope!
More than a fifth of the entire world's population is on YouTube, meaning that the demand for new interesting videos is massive.
If you play your cards right, you can make your video go extremely viral!
What Exactly is a Viral Video?
Although there's no official definition of what a viral video is, it's fair to say that it's any YouTube video that becomes hugely popular in a short period of time.
That happens through sharing on social media, popular websites, YouTube algorithms and, word of mouth, and so on.
According to the YouTuber Nalts, each video that gets over 5 million views in less than a week is generally considered viral. But honestly, that depends on your niche.
You will definitely feel it when your video goes viral.
A good example of a viral video is Gangnam Style a song by South Korean rapper Psy, which reached a billion-view milestone after only 5 months.
6 Types of Videos That Go Viral:
If you take a look at the list of the most viral videos on YouTube, you will be able to spot a pattern.
The fact is that certain types of videos are more likely to get viral than others.
Those include the following:
Music Videos – 95 out of the top most-viewed YouTube videos are music videos! At the moment, Despacito by Luis Fonsi and Daddy Yankee is topping the list with over 4 billion views!
Videos For Kids – The 5 entries in the top 100 YouTube lists which are not music videos are Masha and the Bear: Recipe for Disaster, Wheels on the Bus, Johny Johny Yes Papa, HUGE EGGS SURPRISE TOYS CHALLENGE, and Masha and the Bear: Bon appétit. All of these videos are meant for children! We have several video ideas for kids: Sibling Tag Challenge and This or That Tag Challenge
Funny Animal Videos – People love to laugh, which is why it is not a surprise that videos featuring cute animals go viral pretty often.
Funny Falls and Mishaps – According to Dr. William F. Fry, the founder of gelotology (the science of laughter), it's natural for humans to find it funny when someone falls or suffers a minor misfortune. Of course, it's not funny if the accident has serious consequences, although even such videos attract the views of curious minds.
Inappropriate Videos – People love watching scandalous videos that challenge common decency. The only reason why such videos are not more popular is that YouTube either bans them completely or allows only adults to watch them.
Celebrity Videos – Everything certain celebs do is interesting to some people. This means that even the most seemingly boring celebrity videos are getting a lot of views on YouTube. Still, the videos with celebrities falling down or getting into fights are usually the ones that get the most attention.
As you can see from the examples above, luck plays a major role in the world of YouTube. This means that all you need is a lucky break! Unfortunately, an average YouTuber doesn't get the opportunity for making videos that would get viral on their own.
Rather than relying only on lady luck, vloggers need to do their best in order to make their videos popular.
Although doing it is not easy, making your videos viral is definitely not impossible!
So, how to make a video go viral? Here are a couple of things you could do in order to improve your video's chances of going viral!
4 Ways To Optimize Your Video:
The fact is that a big majority of YouTubers are making vlogs just for a hobby.
They're not professionals, which means that their knowledge of digital marketing is rather limited. In fact, many of them don't even know what SEO is.
That's exactly where your chance is. By doing proper search engine optimization, you will make your video rank better on YouTube's search results page.
In turn, this is bound to get you more views!
Optimize title and Description:
By adding proper keywords about the video content in the title and description you will let YouTube's algorithms know what exactly your content is about.
This way, you will be able to expose your videos to those users interested in the subject.
Another thing to pay attention to is that that the titles and descriptions make sense, even when they're rich in keywords.
Use The Right Tags and hashtags:
Using the proper video tags can be your advantage over the competitors. The fact is that not many bloggers are using the YouTube tags, at least not for all of their videos.
You can put up to 500-characters-worth of keywords, so make sure to pick the best ones.
By best, we mean those that are very popular at the moment, but also those for which the competition is low.
Social Media Promotion:
Cross-platform promotion is one of the best ways to get people interested in your videos.
By marketing your videos on social media sites like Facebook, Twitter, or Instagram, you will be able to spread the word about them easily.
Back-Linking:
One of the key factors in SEO is back-linking. What this basically means is that the search engine ranking is heavily influenced by the number of links directed towards the video in question. But, it's not just the quantity that matters, but the quality as well.
Check out more tips on YouTube SEO from Brian Dean:
Watch Time:
Watch time is highly correlated with the quality of your video if it is good people are going to stay longer. But there are some tricks for optimizing it.
Get Noticed by Big Websites: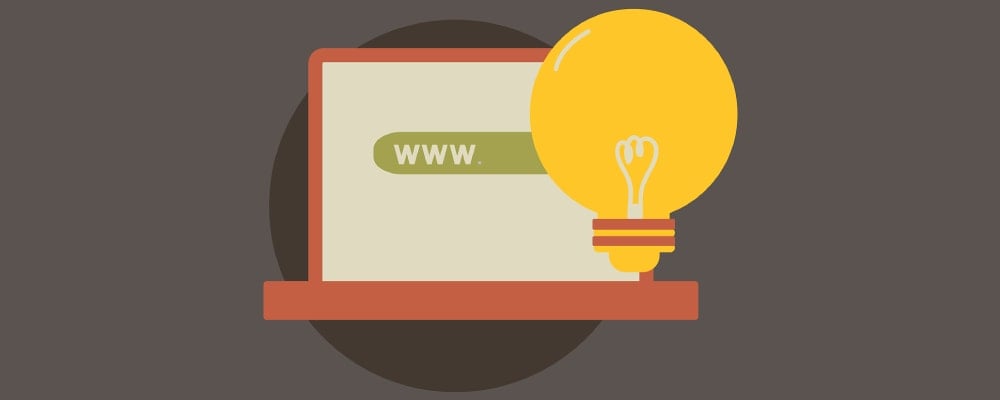 In order to evaluate the potential of a video for getting viral in the future, YouTube uses an algorithm called the "reference rank".
If it finds that your video has a large viral potential, you will be approached via email with a profit-sharing proposal.
This is how the video David After Dentist managed to earn more than 100k dollars for its creator.
The reference rank algorithm checks videos with the current views count that's as low as 10k. It uses several different criteria to predict the video's popularity, the most important of which is whether influential sites have shared it.
The higher the influence of a website that shares your content, the more views the video is likely to get. For example, the video David After Dentist was posted on Reddit at a time when it had only a thousand views on YouTube. Three days later, the count grew to 6 million!
Actually, Reddit is a website responsible for making dozens of videos viral. But, it's not only Reddit that you should pay attention to. Regardless of which popular website features your video, you can be sure it will pump up the views.
The real problem is how to make those sites learn about your video. Again, fierce competition is a big problem. Editors of popular websites simply don't have enough time on their hands to check every single YouTube video.
Rather than hoping that someone would come across your video, the solution is to reach out to them. Unfortunately, this is a process that takes time. In order to reach big websites, you need to go one step at a time.
The chances are that the website editors won't even notice your video unless it's recommended to them by someone they respect.
That is why you should try to make an influencer interested in your video!
Keep Your Video Short and Sweet:
Now that's a very important point which you must remember. People do not like very long and lengthy content. They are usually tired and boring. So people do not give much of their time to seeing your videos.
So if you wanna get your video viral, you must make it as short and sweet as possible. The longer your video gets, the harder it will become to explain the reason of your content to the viewers.
Your Video Must Focus on A Single Message:
This is also an important thing to note. Clear and focused content brings wonders. At the start, you must define what your video is about and focus on getting on that point as quickly as possible.
Do not indulge in other things that are not necessary for your content. You just need to provide the information only about your focused thing.
Provide Valued Content To Your Viewers:
A Youtuber Zina Megomet from greater minds, whose channel provides inspirational videos, was interviewed and was asked about the reason for the success behind 30 million views of their videos.
She answered that she focuses on giving something valuable to her fans. She said that whenever they share their content, they had an attitude of giving rather than an attitude of getting.
This attitude is the key to making your content famous and viral. You must make sure to help your viewers with whatever you can.
You can entertain them, educate them, or inform them.
But the thing which matters most is your attitude of helping them.
Your Video Description Must Be Effective:
Your video description depicts the content of your video.
So you must never compromise on the quality of your video description. We know that the video description is the last step to fill out before uploading a video, so usually many individuals do not pay much attention to this. And that is the reason their video doesn't get many views and fame.
Video description is very important for SEO potential.
You must at least give 300 words of description to your video including the keywords and the phrases that are related to your industry your brand. You must also try to add quotations and comments that give some information about the content of your video. You must also give the link to the related content of your video.
The domain Link to your site is added at the very top of the video.
This is done so that the viewers don't have to go deeper into your content. All these steps must be noticed because these help a lot in guiding the viewers and making them happy with your content.
And when they will be happy, they will surely promote your content and with this, you can easily go viral.
Reach Out The People To Promote Your Video:
If you are sitting in your home, doing nothing to promote your video and waiting for it to go viral.
Then you are in a big mistake. If you wanna make it viral you have to reach out to different people and parties.
You have to request them to share your YouTube videos with their networks.
You need to convince them that your video has got the potential to go viral. And if popular brands tweet about your video then your video can have skyrocket comments and views. So you must put your best efforts to convince the brands and the individuals to promote your content.
Catching the Eye of Influencers:
By definition, an influencer is a user whose opinion on a certain subject matters to a large number of people or a smaller group with an even larger influence.
Rather than targeting the whole audience, you should try to get in touch with an influencer who will then spread the word about your video. This way, you will ensure that it will reach the right audience.
But, it's not enough to catch the attention of just any influencer. You need to make your video interesting to the influencers from your niche!
How To Find Influencers:
Each year, Forbes magazine compiles a list of top influencers in the world, separated into different categories – sport, travel, parenting, and so on.
It would be wise to take a look at it and try to find a way to get in contact with those people.
Usually, getting in touch with the influencers is done via social media. You can be sure that all of them are very active on sites like Facebook and Twitter.
Still, sending them tweets and messages does not necessarily mean they will read them. In that case, it might be wise to get through them via their friends, that is, other users they find influential.
But even you manage to do it, it's not a guarantee that they'll actually like your video. The only way to ensure that is to do your very best when creating the video.
After all, content is what matters the most…
In the End, Content is Still the King:
You can spend millions of dollars on promoting your video, but we assure you it won't become viral unless it's really good.
So the first problem you need to solve is how to make a viral video.
That is why you need to do everything in your power to make the very best video. You need to cover all bases, starting from the topic.
If the video's subject is not trending at the moment, the chances are that not many people will care about it.
You also need to ensure that the video looks nice visually. It also needs to be dynamic, so that the viewers wouldn't get bored.
Finally, you need to invest a lot of time and energy in the video-editing work.
Only once you've created a masterpiece, you have the right to hope that it will go viral on YouTube!